Max Payne 3 is an upcoming third-person shooter video game in the Max Payne franchise published by Rockstar Games for Microsoft Windows, PlayStation 3 and Xbox 360. Development is led by Rockstar Vancouver in collaboration with the New England, London and Toronto studios.This is the first game in the series not to be developed by Finnish game developer Remedy Entertainment and not being written by series creator Sam Lake.The lead writer of Max Payne 3 is Dan Houser, who was also the writer of most games in the Grand Theft Auto series, and of Red Dead Redemption.The game's online multiplayer features maps and modes that dynamically change within a match, as well as reward, ranking and clan systems.The multiplayer experience is augmented by the presence of Bursts – special abilities that you unlock as you accumulate XP. The perks are inspired by the individual characteristics of the factions open to players in multiplayer. In addition to Bullet Time, Max's signature skill, the most original Bursts are those that alter players' perception of reality.
According to Rockstar's Sam Houser, it is their intention on starting a new chapter of Max Payne's life with the game. "This is Max as we've never seen him before, a few years older, more world-weary and cynical than ever." Since the last game, the press release states Max has left New York City behind and has "drifted from bad to worse." The press release then goes on to say Max has been double-crossed in this new city and he is searching for the truth and a way out.The game will be set in São Paulo, Brazil, where Payne is working in the private security sector for a wealthy local family, set eight years after the events of the second game.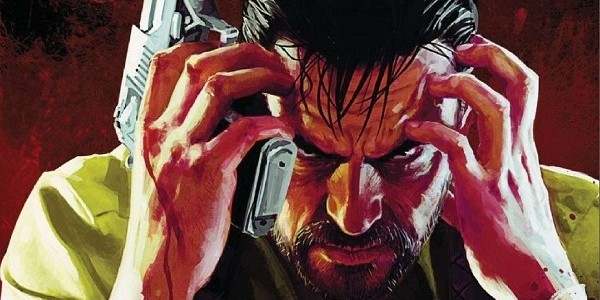 Rockstar initially claimed that series staple James McCaffrey would not return to the role of Max Payne, instead opting for an older actor.However, in Edge it was confirmed that James McCaffrey will not only return to voice Max Payne, but will also return in a full acting role through motion capture.
Max Payne 3 continues the tale of former New York City detective, Max Payne. Still haunted by the memories of his traumatic past, Max begins a new life working private security protecting a wealthy industrialist and his family in Sao Paulo, Brazil. When gangs target the family under his protection, Max is forced to fight to save his clients and clear his name, in a bid to, once and for all, rid himself of the demons that have tortured him for far too long.

This dark, gritty action game utilizes cutting edge technology for a seamless, cinematic action experience. The game boasts highly-refined gameplay with an extensive range of realistic weaponry, an intelligent cover system and sophisticated Bullet-Time mechanics.
In addition to an expansive single-player campaign, Max Payne 3 introduce to the series a multiplayer experience. This online mode dynamically alters maps and mode progression for all players in a match. Along with traditional multiplayer modes, Max Payne 3 also includes a deep reward and leveling system, persistent clans and multiple strategic load-out options.
Publisher: Rockstar Games
Developer: Rockstar Studios
Country: Canada

Language: English (Original version)

Release Date: March 2012 (USA)