The Ides of March is a 2011 American drama film directed by George Clooney from a screenplay written by Clooney, along with Grant Heslov and Beau Willimon. The film is an adaptation of Willimon's 2008 play Farragut North. It stars Ryan Gosling, George Clooney, Philip Seymour Hoffman, Paul Giamatti, Marisa Tomei, Jeffrey Wright, and Evan Rachel Wood.

The Ides of March was featured as the opening film at the 68th Venice International Film Festival and at the 27th Haifa International Film Festival and was shown at the 2011 Toronto International Film Festival. It received a wide theatrical release on October 7, 2011.
The Plot
Stephen Meyers (Ryan Gosling) is the Deputy Campaign Manager for Mike Morris (George Clooney), Governor of Pennsylvania and a Democratic presidential candidate, competing against Arkansas Senator Ted Pullman (Michael Mantell). The candidates are campaigning in Ohio. A win for Morris would all but guarantee him the nomination; a win for Pullman would give him vital momentum. Both campaigns are also attempting to enlist the endorsement of North Carolina Democratic Senator Franklin Thompson (Jeffrey Wright), who controls 356 convention delegates, enough to clinch the nomination for either candidate.

After a debate, Meyers is asked by Pullman's Campaign Manager Tom Duffy (Paul Giamatti) to attend a secret meeting. Meyers calls his boss, Senior Campaign Manager Paul Zara (Philip Seymour Hoffman), who doesn't answer. Meyers leaves a message that something important has come up. Meyers meets with Duffy who offers him a position in Senator Pullman's campaign. Meyers refuses, and asserts that he believes in Morris. Duffy tells Meyers that his optimism won't last, and that Morris will eventually be cynical and corrupt like the other candidates. Zara calls Meyers back and asks what was important but Meyers says it was nothing to worry about.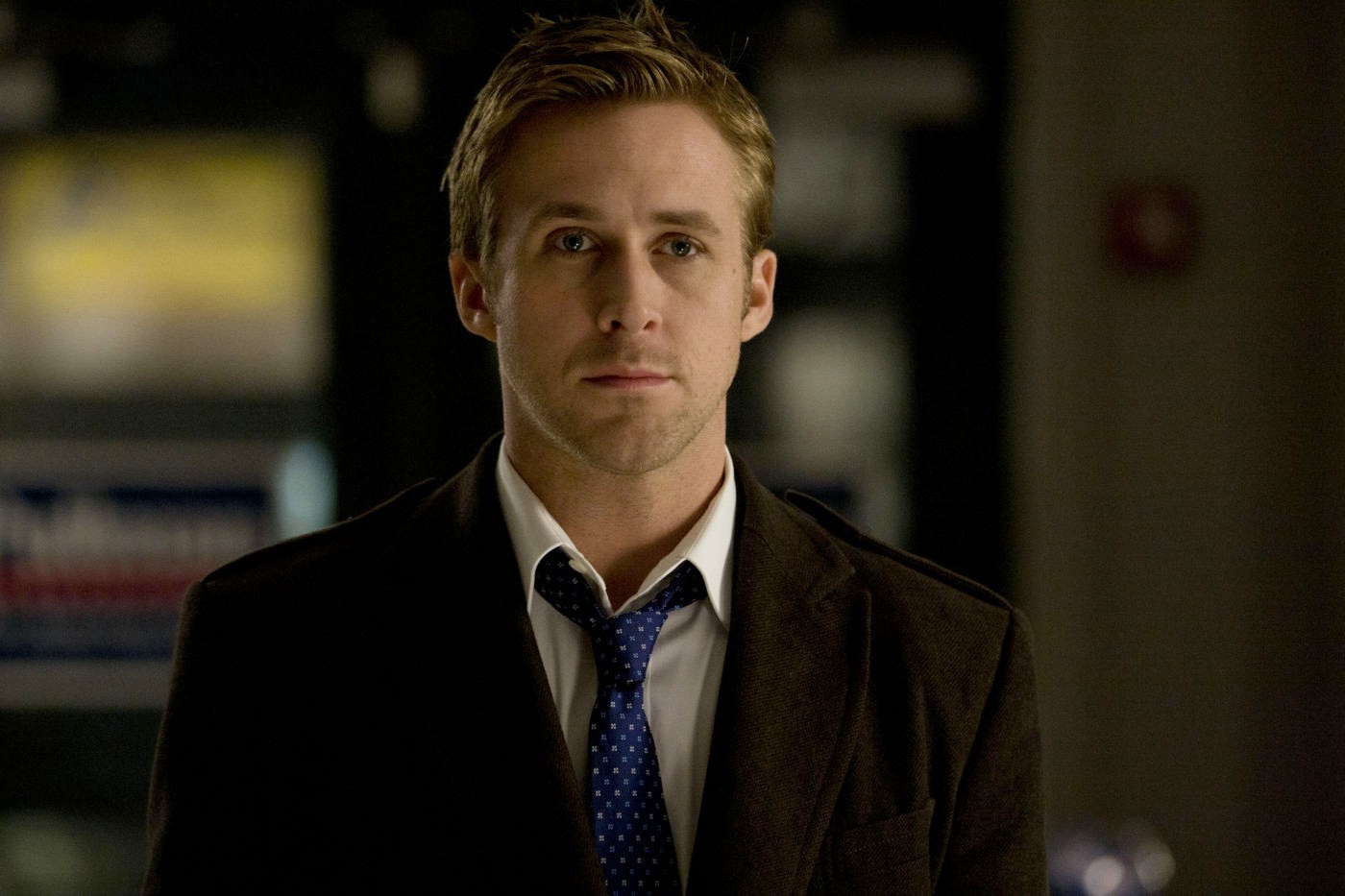 Meyers starts a sexual relationship with Molly Stearns (Evan Rachel Wood), an intern for Morris' campaign and daughter of Jack Stearns (Gregory Itzin), the chairman of the Democratic National Committee. Late one night when Molly is in his room sleeping, Meyers discovers that Morris is trying to call her. She and Morris had a brief sexual liaison at a campaign stop in Iowa several weeks previously, and Molly is now pregnant with Morris' baby. Meyers helps her with money for an abortion but warns her not to tell anybody. Meyers also fires Molly from the campaign, telling her she "fucked up." He drives her to the clinic, promising to pick her up afterwards, but fails to do so. She repeatedly phones him, telling him the clinic is closing, but then is forced to find her own transportation back to her hotel.
Meyers admits to Zara that he met with Duffy, who told Meyers that Pullman will offer Senator Thompson the position of Secretary of State, guaranteeing his victory by bringing hundreds of delegates with him. Ida (Marisa Tomei), a reporter for the New York Times, reveals that an anonymous source leaked his encounter with Duffy to her and that she will publish unless Meyers gives her all of the information about his meeting with Thompson. Meyers comes to Zara for help. Zara reveals that he leaked the meeting to Ida and fires Meyers from the campaign for showing a "lack of loyalty" in meeting with Duffy.
Meyers offers his services to Duffy but Duffy now insists that he can't and won't hire Meyers. In a Machiavellian scheme, Duffy admits he only met with Meyers in order to influence his opponent's operation. He suspected that Meyers would tell Zara about the meeting which would lead Zara (in his paranoia) to remove Meyers from Morris' campaign. Should this happen, Duffy correctly surmised, the Morris campaign would be weakened and, as a result, Pullman's would be strengthened. Before dismissing Meyers, Duffy encourages the younger man to quit the business, predicting that should he continue in the business, he will end up manipulative and cynical like every other political operative--indeed, like Duffy himself. Meanwhile, Molly learns that Meyers has been fired and, fearing that her secret will now be exposed, she overdoses on pills and alcohol and dies. Meyers feels guilty about this, as he did intend to expose Morris' affair (and likely implicate Molly) in exchange for a job on Senator Pullman's campaign.
Despite the guilt he feels upon hearing Molly's anguished voicemails to him, in the face of disappointment with Morris and a career that will (in the short term) be tarnished, Meyers decides to go on the offensive using Molly's suicide. Unbeknownst to the Morris campaign, he meets with Senator Thompson to arrange for Thompson's delegates in exchange for a spot on the Morris ticket. He then uses Molly's phone to call Morris, inducing the candidate to meet him. At a secret, late-night rendezvous, he confronts Morris, telling him that he will expose the affair with Molly if Morris does not accept his demands: fire Zara, rehire Meyers, place Meyers in charge of the campaign, and offer Senator Thompson the Vice Presidential spot on the ticket, thus securing Thompson's delegates and guaranteeing the nomination. Morris resists, but Meyers claims that he has a suicide note found in Molly's room. After a back-and-forth in which either or both men appear to bluff a final show of cards, Morris relents and meets all of Meyer's demands. Later at Molly's funeral, Zara compliments Meyers on his skill in using secrets to his advantage. Having accepted Thompson's endorsement and his delegates, Morris shows himself to be the sort of old-school, professional politician he and Meyers had long disdained. Morris becomes the nominee despite losing the Ohio primary election to Pullman, and despite all of his high-blown lip service to integrity and uncompromising devotion to ideas and higher ideals.
Now Senior Campaign Manager, Meyers attends a remote TV interview with the voice of John King in his ear. The scene is intended to harken to the opening scene in which a playful, plucky, relatively naive Meyers is depicted prior to the events that transform him into a hardened, even bitter, political operative. Just prior to this interview, an encounter with Ida serves to demonstrate Meyer's deepening isolation, his radical personal transformation. Reprising earlier interplay with the reporter, Meyers refuses to respond to her inquiries. When she plaintively says "Aren't we friends anymore?", Meyers says, not without a trace of irony that "you're my best friend, Ida." Meyers instructs the guards that Ida is press and the press are not allowed beyond that point--another demonstration of the development in his character; a move farther into himself, beyond the wall separating him from a world of trust and public access. The movie ends as he takes his seat for a television interview inside Xavier University's Cintas Center and is asked for insight as to how the events surrounding the election unfolded.
Reviews
The film received positive reviews. Rotten Tomatoes reports that 85% of 190 critics have given the film a positive review, with a rating average of 7.3 out of 10. Metacritic, which assigns a weighted average score out of 100 to reviews from mainstream critics, gives the film a score of 67 based on 43 reviews. CinemaScore polls reported that the average grade moviegoers gave the film was a "B" on an A+ to F scale. Although, some critics gave the film mixed or even negative reviews.

According to A. O. Scott, the film is "in large part the tale of a professional politico's loss of innocence. Not Morris's, but that of Stephen Meyers, a young hotshot on the governor's campaign staff who is played, with sad-eyed intensity, by Ryan Gosling." But "it is difficult, really, to connect this fable to the world it pretends to represent. Whatever happens in 2012, within either party or in the contest between them, it seems fair to say that quite a lot will be at stake. That is not the case in The Ides of March, which is less an allegory of the American political process than a busy, foggy, mildly entertaining antidote to it."
The Cast
Ryan Gosling as Stephen Meyers
George Clooney as Governor Mike Morris
Philip Seymour Hoffman as Paul Zara
Paul Giamatti as Tom Duffy
Evan Rachel Wood as Molly Stearns
Marisa Tomei as Ida Horowicz
Jeffrey Wright as Senator Thompson
Max Minghella as Ben Harpen
Jennifer Ehle as Cindy Morris
Gregory Itzin as Jack Stearns
Michael Mantell as Senator Pullman
Yuri Sardarov as Mike (Yuriy Sardarov)
Bella Ivory as Jenny
Hayley Meyers as Jill Morris
Maya Sayre as Sue